Franck Kemkeng Noah – Temple Spirit

, 2020
Franck Kemkeng Noah draws his inspiration between the fusion of cultures and the creation of palaces of memory through an appropriation of Oswad De Andrade's Manifesto of the Anthropophagus.
His work is an experimental approach characterized mainly by the exploitation of painting, sculpture, interactive performance and installation. This aesthetic research in which mixed productions are born (either by the subjects represented, or the artistic means of expression used), addresses the notion of inter-culturalism. Indeed, the mixing of "human cultures" constitutes the center of the artist Franck Kemkeng. It is (culture) the very possibility of creating, renewing and sharing values, the breath that increases the vitality of humanity.
Enquiry for Franck Kemkeng Noah – Temple Spirit, 2020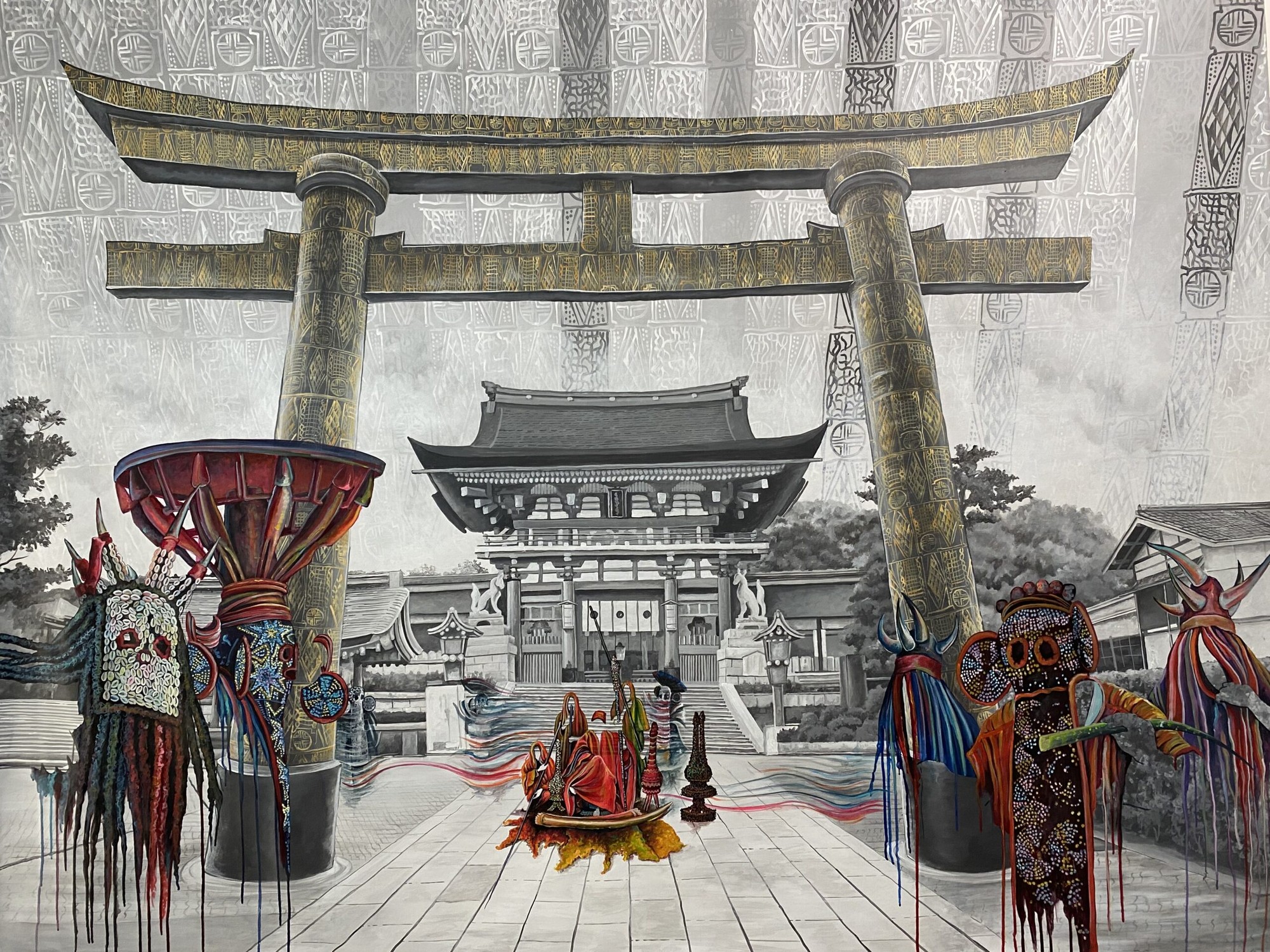 Franck Kemkeng Noah – Temple Spirit Figures - 2020
190 x 230 cm
Acrylic on canvas