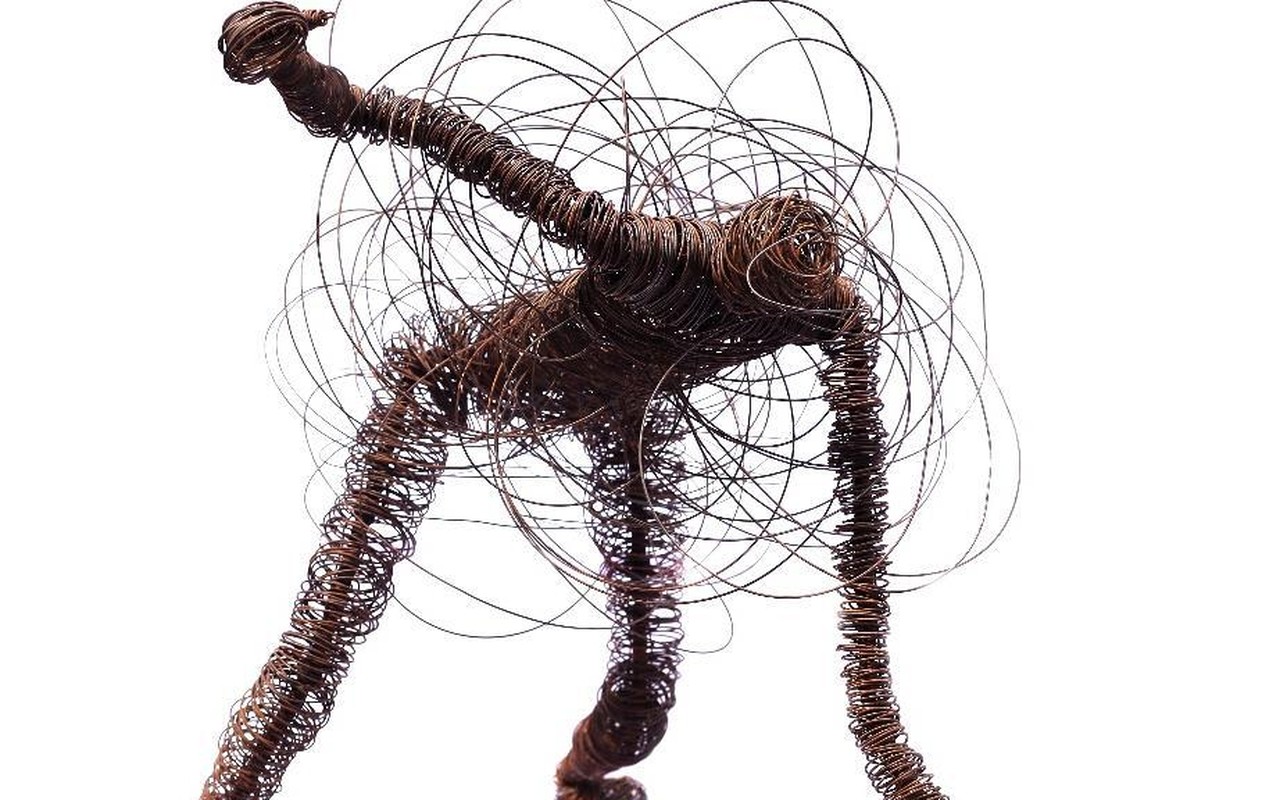 Cédrick Sungo – Duty of Remembrance | Online exclusive exhibition
About
African Arty is pleased to present a focus on the Congolese artist Cedrick Sungo.
Cédrick Sungo is doing a duty of remembrance which is an ode to recovery and recycling and is representative of the Kinshasa art scene: denouncing in particular the toxic relationship that man has with his environment, questioning the ubuesque exploitation of Katanga and eastern DR Congo sacrificed on the altar of devastating consumption. Today they are creating a new environmental exploitation disaster. In this sense, Cédrick Sungo proposes a concept as a Congolese, from which his roots are drawn. This work allows him to reappropriate the imagination of his country through the metallurgical culture left by his ancestors.
The exploitation of our natural resources, which are so fragile, are threatened in the light of current events. These brightly coloured metals and wire played an essential role in the 19th century in the southern province of the DR Congo and met the needs of commercial exchanges... but they also bore witness to social rank.