Ana Silva – Je n'ai pas besoin de fleurs 004

, 2022
Ana Silva's creativity is expressed by the plurality of her materials. Canvas, wood, metal, acrylic or fabric are as well the materials that surround her and the forms of her art. During her walks in the markets of Luanda, she distorts the primary use of raffia bags or other doilies to a memory work. From abandoned objects to relived objects: "I cannot separate my work from my experience in Angola, at a time when access to materials was difficult as a result of the war of independence and the civil war. My creativity was born from the exploration of my immediate environment. This experience had a major impact on my way of working, and my life more generally."
From all her various techniques (painting, drawing, collage, oxidation of metal), she retains sewing and she associates lace with African fabrics and colors. According to Ana Silva, art is the witness of her mixed culture. Ana Silva's aesthetic is a story delicately suggested behind the laces and nets where female figures revealed themselves.
Enquiry for Ana Silva – Je n'ai pas besoin de fleurs 004, 2022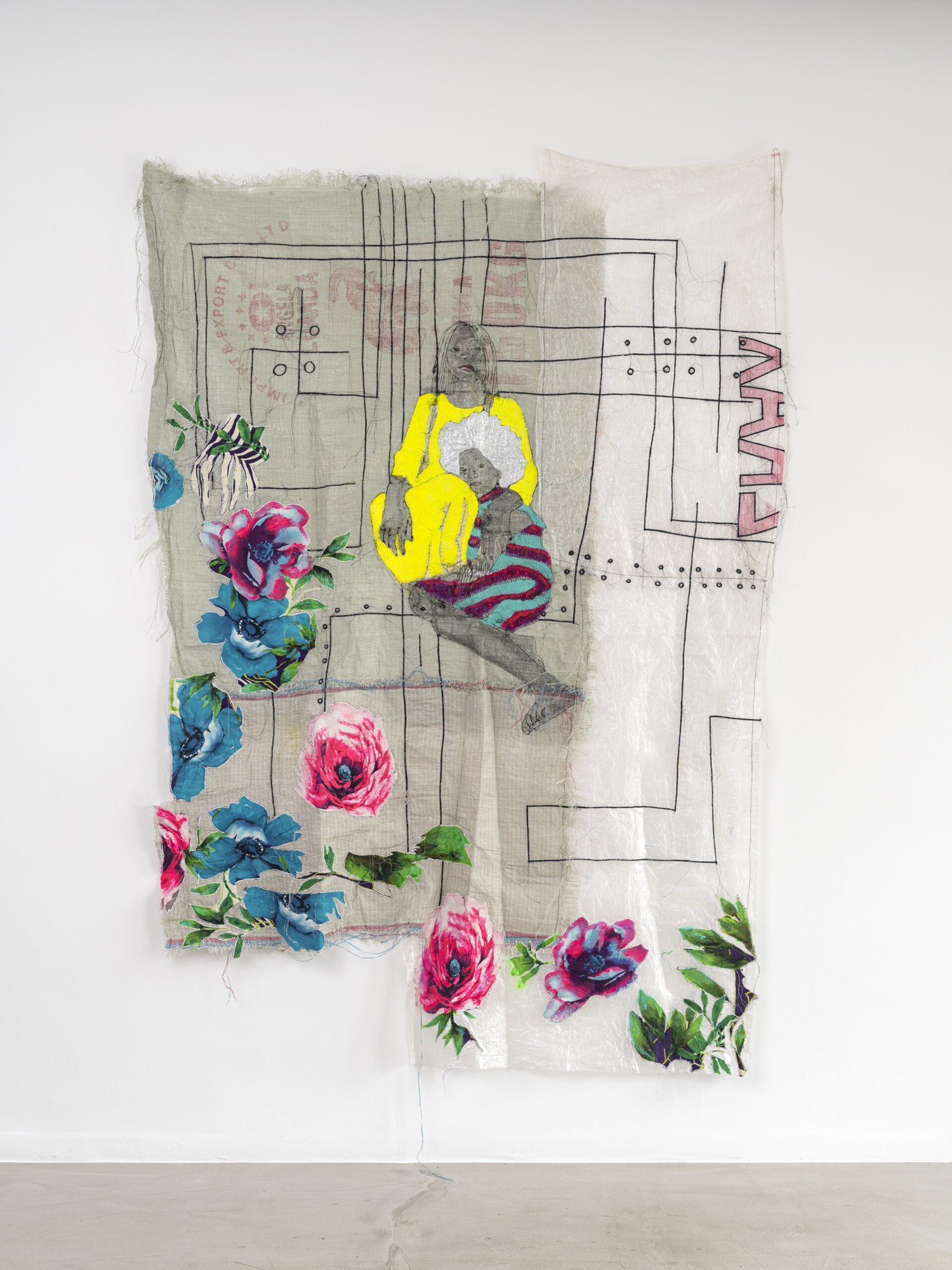 Ana Silva – Je n'ai pas besoin de fleurs 004 Figures - 2022
219 x 148 cm
Woven plastic bags, fabrics, embroidery