Claire Marboeuf – Abengourou

, 2021
Claire Marboeuf is a photographer and visual artist who lives and works in Côte d'Ivoire. She started her career in 2017 after a trip with the collective flash Abidjan. The idea was to get away from the main roads of Abidjan and to focus on the more popular neighbourhoods, the villages inside the Ivorian capital.
"I discovered a warm and welcoming population, laughing people, jokers who live in often difficult conditions but with a zest for life that I didn't know. I saw the light in their eyes, the rainbows of wax, the bursts of laughter and the unfailing perseverance.
It is this impression that the artist tries to retranscribe through his photographs: the importance of the social link, of being together, with a special mention for the women here, true heroines of dignity and generosity.
After the visits and the shooting, her work in the studio begins: Often on a black and white printed photo, she adds colours and textures. Paint, wax textiles, and a multitude of hidden details, like a visual treasure hunt.
Claire Marboeuf has exhibited several times in Abidjan in the Ivory Coast as well as internationally, notably at Photo London fair in 2021.
Enquiry for Claire Marboeuf – Abengourou, 2021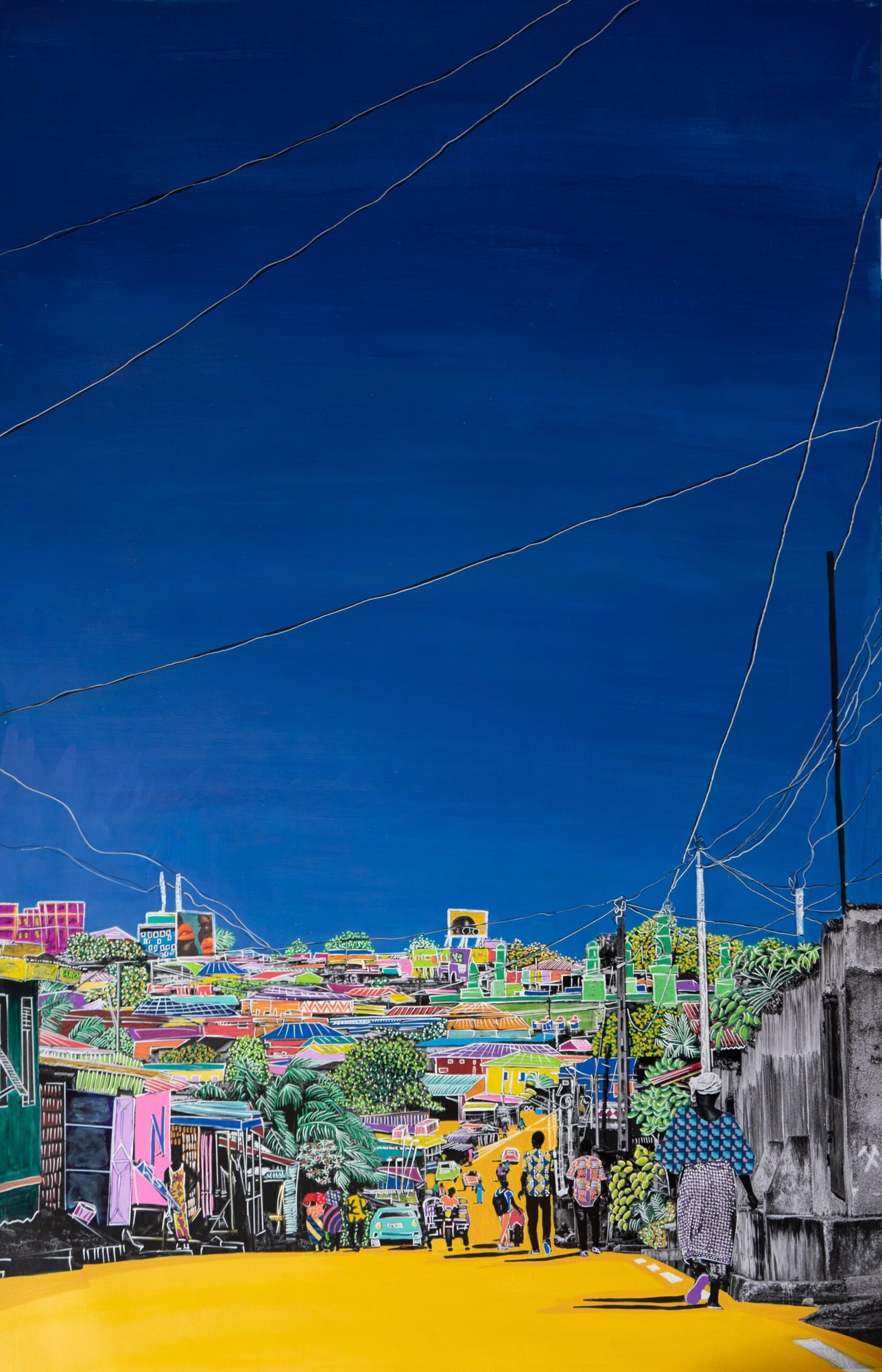 Claire Marboeuf – Abengourou Figures - 2021
90 x 60 cm
Mixed media on photography