Rebecca Brodskis – Nejma

, 2023
Rebecca Brodskis (b. 1988 in France) lives and works in Paris. She spent most of her childhood travelling and living between France and Morocco. Brodskis studied painting at the Ateliers des Beaux Arts de la Ville de Paris and at Central St. Martins in London, graduating in 2010. In 2015, she also completed a Master's degree in Sociology, focusing her research on the themes of vulnerabilities and social crisis. Exploring the borders of the sensible world, Brodskis' work evolves between conscious and unconscious spaces, leading to a reflection on existence, the self and the otherness. A prominent idea throughout Brodski's work is that of being in an in-between: intermediate space at the cross-roads of empirical reality and imagination, order and disorder, materialism and spirituality, determinism and freedom.
Realized during her residency in Casablanca in 2023, this work is part of a special series inspired by her childhood and Moroccan culture and traditions.
Enquiry for Rebecca Brodskis – Nejma, 2023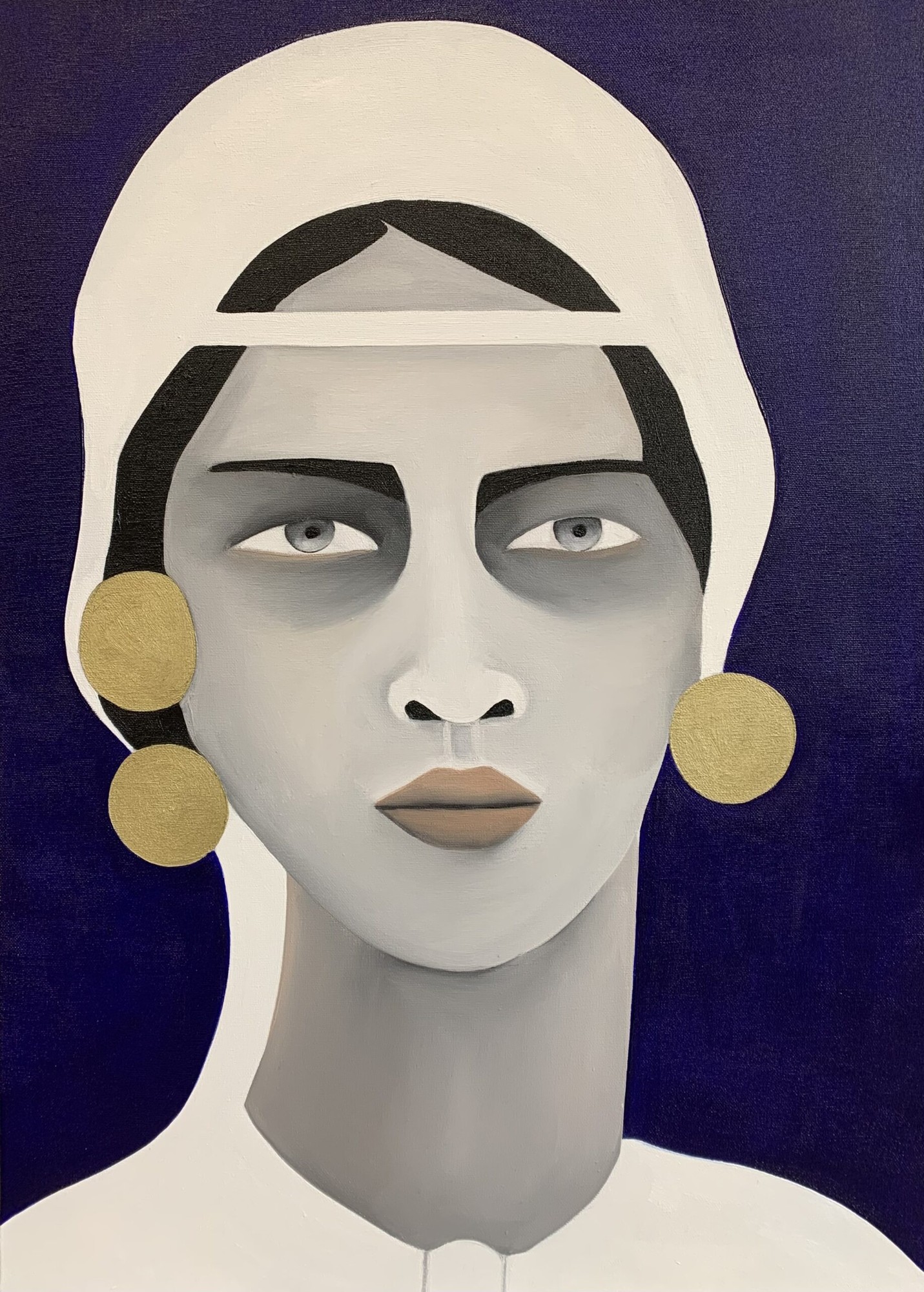 Rebecca Brodskis – Nejma Figures - 2023