Sophia Oshodin – Good Times III

, 2022
Sophia Oshodin is a self-taught figurative painter based in London.
She is known for visual storytelling centres around the spirit of every day using imaginary subjects. Her paintings are notable for their bold colours and patterns that engage the views to their own interpretations.
Sophia explores the artistic convention and movement in the vibrancy of daily life and complexities that humans experience using figuration with a gazing expression to highlight the absence of black figures in western art. Drawing inspiration from African arts, Art history, Old masters' works, contemporary arts, fashion, politics, colours and memories.
A large part of her practice entails collecting shared memories and photographs from the popular culture between people in their everyday activities. Combining imaginary figures to create a narrative with a gazing expression to celebrate the beauty and colours as it exists in people, places, and the community in a way that holds joy.
Sophia has participated in various group exhibitions in the UK, USA, Nigeria and Morocco. Her works are in many private collections around the world including, The National Arts Club New York.
Her work has been a feature in various publications and VanityFair UK.
Enquiry for Sophia Oshodin – Good Times III, 2022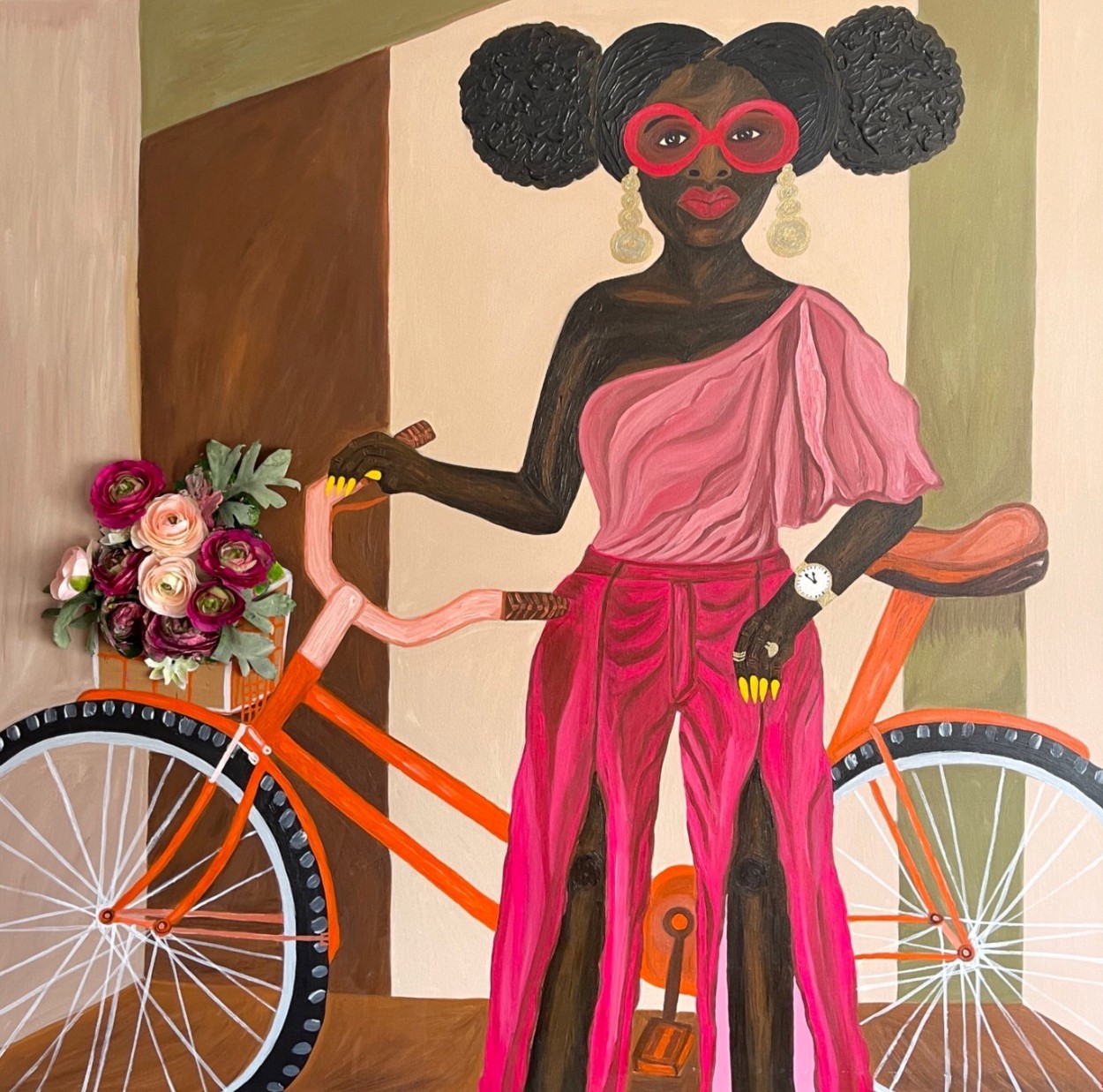 Sophia Oshodin – Good Times III Figures - 2022
91 x 91 cm
Acrylic, gouache and silk flowers on canvas