Appropriate II

, 2018
While waiting on a friend to arrive for a film screening outside the bustling V&A Waterfront in Cape Town, something that had always been in front of me suddenly caught my eye. The image of tourists and local caucasians holding their cellphones and cameras up towards buskers and dancers in loin cloth. I had seen this image far too many times on the continent, in person, on national geographic and through archives documented by white photographers privileged to have a pass into some of the most poverty stricken areas of the country and a safe passage back their to picket fenced homes.
For the first time, this Western gaze on Africans and African culture became as palpable and culpable as the reality it created for those living on the continent. It became clear to me in that moment that African culture became appropriate when appropriate. When it ticked all the boxes on the stereotypes checklist and when the West could profit from it. That all the photographs and videos captured that day were memories of the Safari, the great conquest, not real people.
The series of works questions the violent, abusive and often exploitative relationship between [African] culture and commerce in a Neo-liberal world. How companies like Louis Vuitton could take the Shúka from the Maasai and call it their own, while Maasai communities struggle to make ends meet. This is a story of representation and memory preservation. Memories a colonial machine tried to erase and rewrite to fit its own narrative of a backward Africa.
Enquiry for Appropriate II, 2018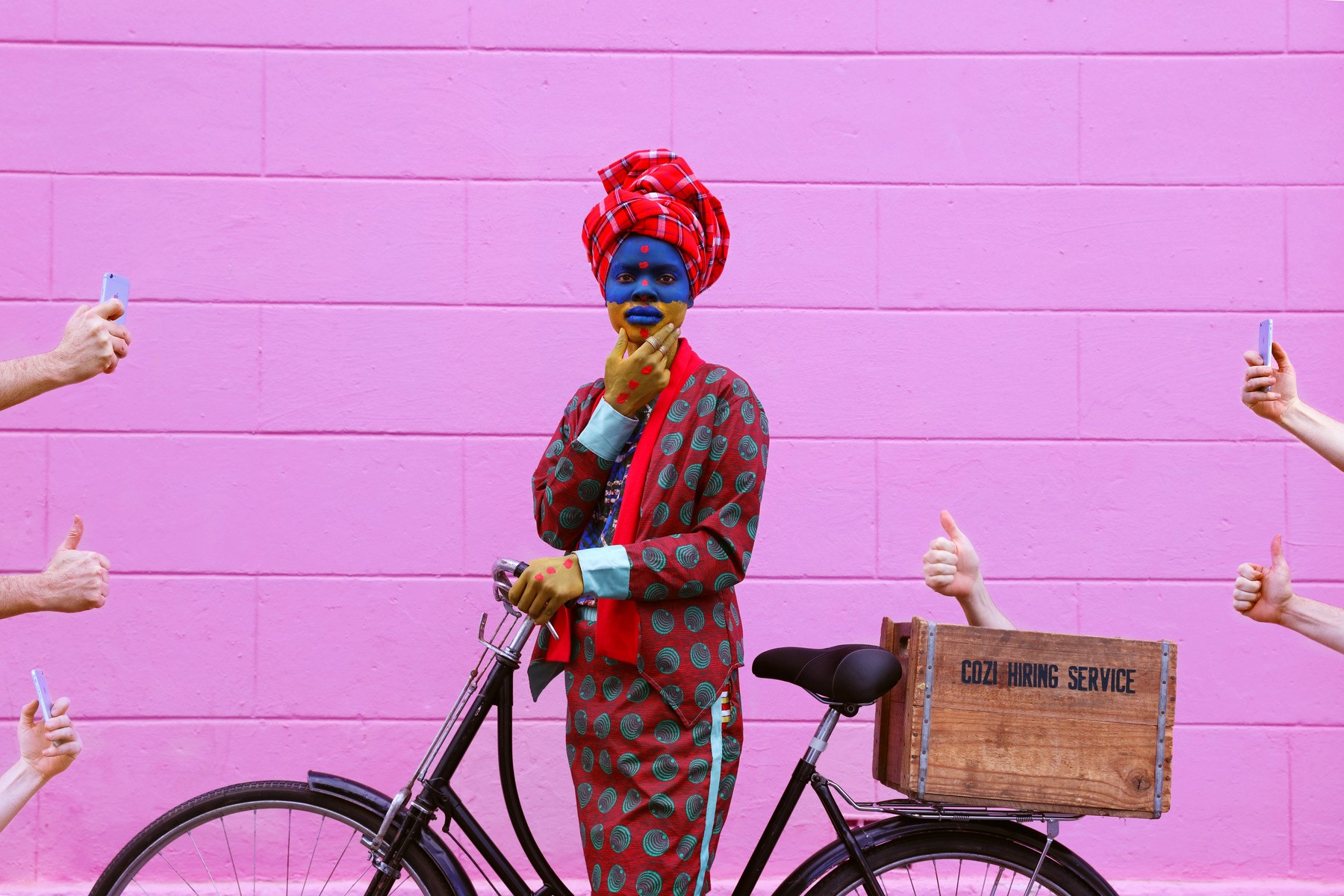 Appropriate II Figures - 2018
106 x 153 cm
Giclée Photo Rag archival print