Tsoku Maela – Chönyi Bardo

, 2019
Samādhi was once defined as the transcendent state that is reached during the ecstasy of yogis masters. There are many different phases of Samādhi, but it is universally accepted as the state of meditation or deep concentration where the mind, body and space become one. Where there is no more singular "me".. "Diphiri Ta MaWatle" translates as "Secrets of the Ocean" and represents the receptive Yin.
During this phase Yin of Sam-dhi, one learns to get rid of any preconceived idea of a self. Be part of a collective "me." Become one with the source in a process of silence. The notions of right and wrong become relative.
Enquiry for Tsoku Maela – Chönyi Bardo, 2019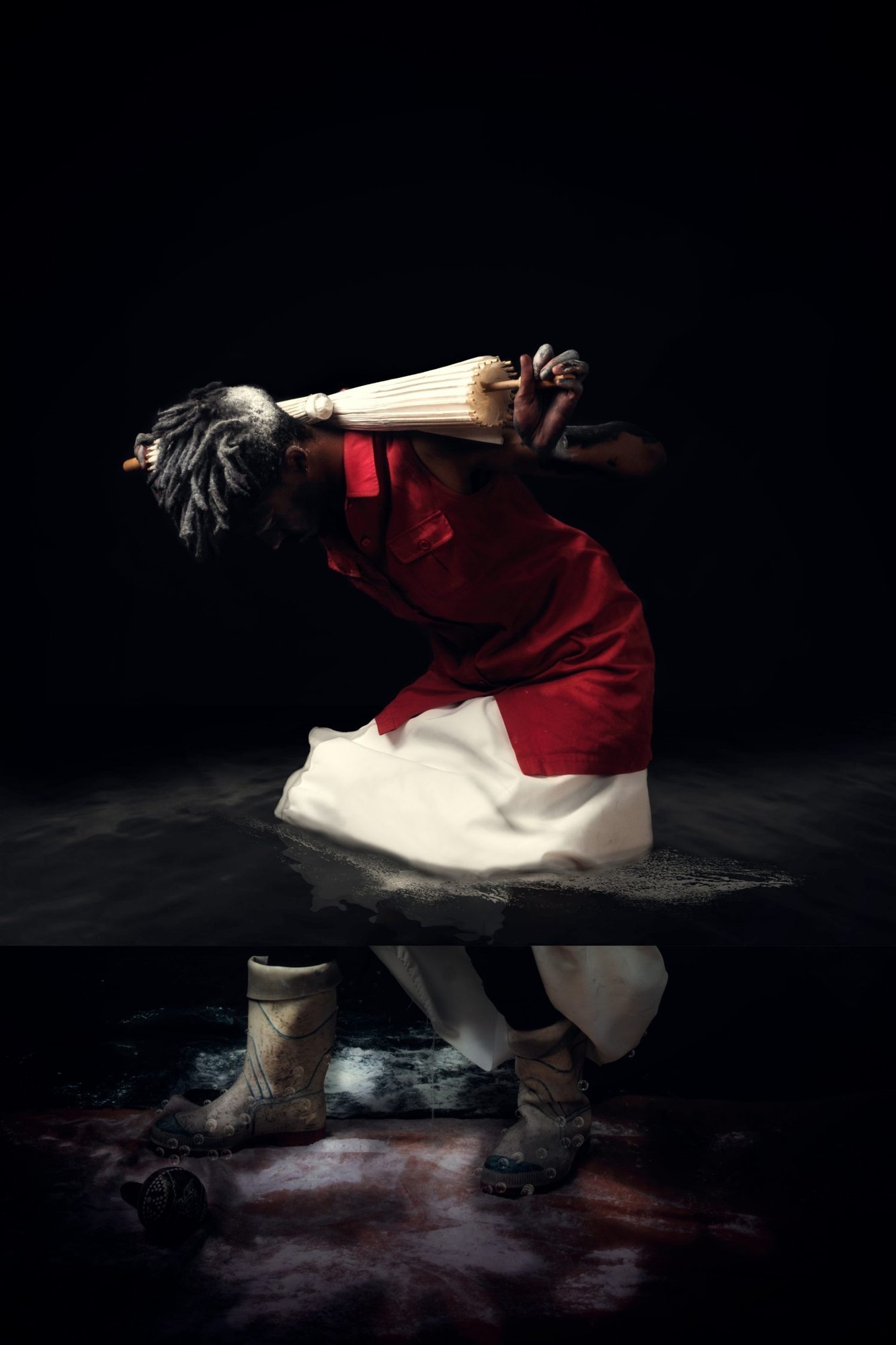 Tsoku Maela – Chönyi Bardo Figures - 2019
130 x 89 cm
Photography on Fuji Crystal Archival