David Olatoye – In my father's house I

, 2022
David Olatoye: In my Father's house
If you grew up in a Christian home, hearing the phrase 'in my father's house', brings to mind the phrase 'there are manymansions'. Being a man of heritage, my works revolve around my family and our heritage; I express what my family was, what my family is, and what my family will be.
My siblings and I were raised by my mother, with no sense of fatherhood - a missing factor in our heritage. With this body of works, I express what my heritage would be like with fatherhood involved; I express the liberalition and freedom that my heritage would have afforded; I express a missing factor in my home.
This body of works is dedicated to all fathers, whether alive or in memory. Indeed, in my father's house, there are many mansions.
Enquiry for David Olatoye – In my father's house I, 2022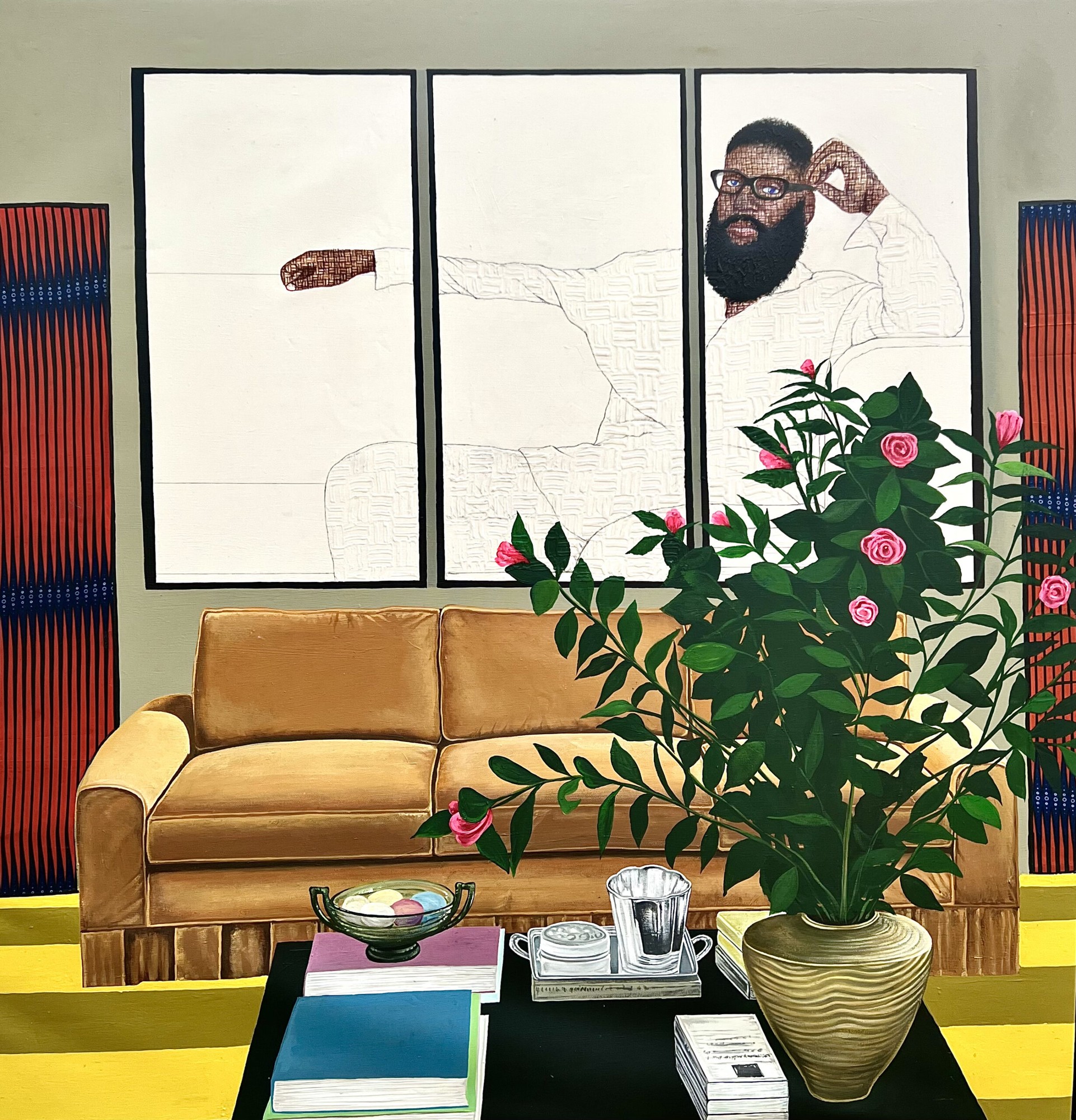 David Olatoye – In my father's house I Figures - 2022
122 x 122 cm
Pen and acrylic on canvas