David Olatoye – Feyikemi

, 2021
David Olatoye (b. 1995, Ogun State, Nigeria) takes inspiration from his close relationship with his mother, and his pride in family values. He is inspired by his mother's countless sacrifices to overcome the confines of life as a single mother. Olatoye uses his canvas to reimagine a home free of hardship.
He employs acrylics to stage lush and muted tones of quiet, elegant domestic interiors centered around modestly resolute women. Olatoye received a Bachelor of Education in Fine Arts from Obafemi Awolowo University and also received mentorship under the tutelage of Tope Fatunmibi.
His works have featured in the Contemporary African Art Vernissage at the 2018 Circle de Lorraine in Brussels, and he participated in the group exhibition "Young Contemporaries 2020" at Rele Art Gallery in Lagos State, amongst others.
Enquiry for David Olatoye – Feyikemi, 2021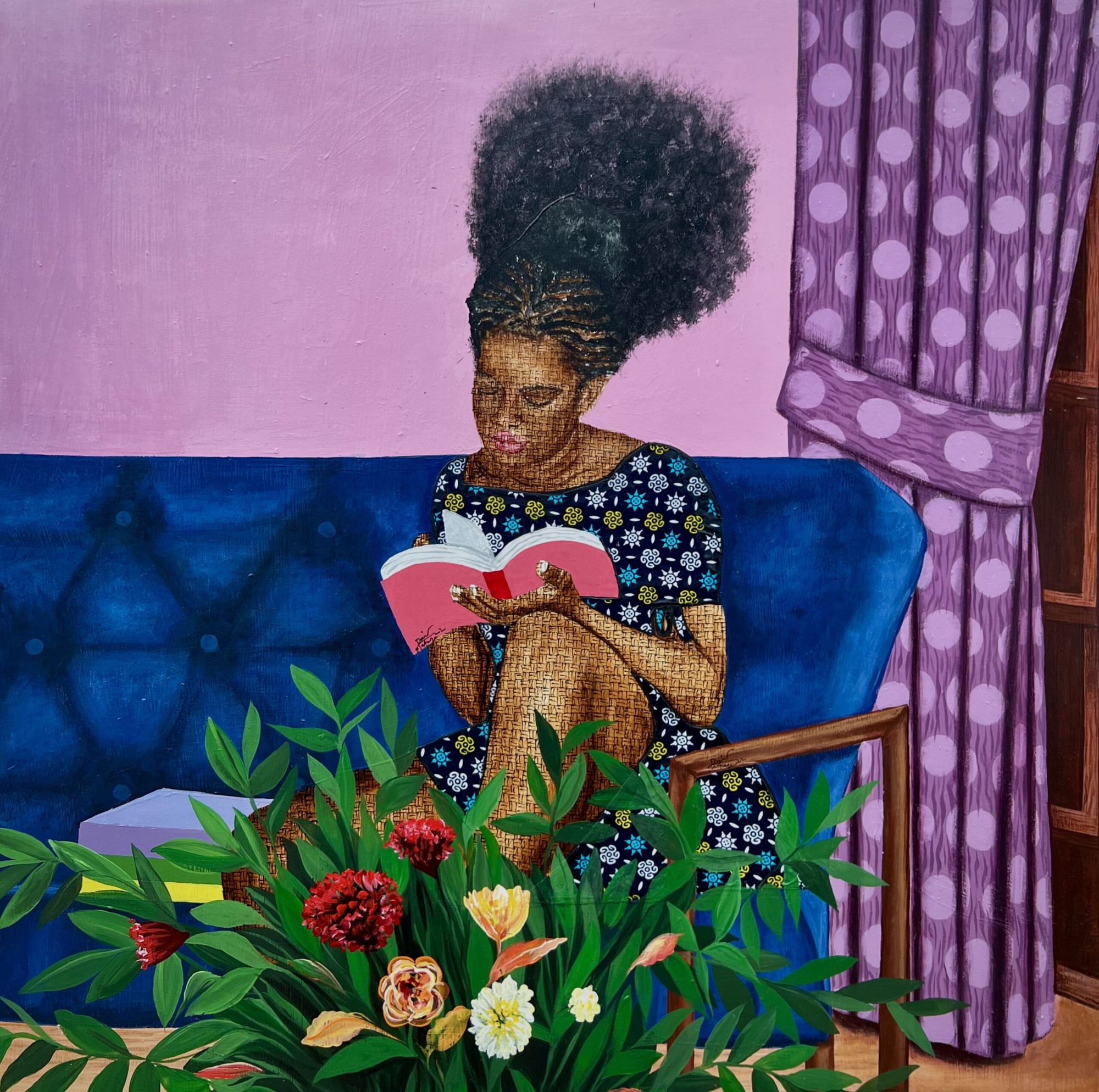 David Olatoye – Feyikemi Figures - 2021
91 x 91 cm
Pen and acrylic on canvas