Franck Kemkeng Noah – Angkor Vat Ritual

, 2022
"My traditional culture thus constitutes for me a true richness and my main source of inspiration which, in my creations, will merge with that which opens to me but also which is imposed by means such as globalization or immigration creating a kind of palace of memory. The confrontation with the works born from this experience encourages personal questioning about oneself, about the other, about our human and cultural nature. This idea of fusion between my traditional origins and the culture of the other for the creation of a new self is also inspired by Oswald de Andrade's Brazilian Anthropophagy."
Articulated through various means of artistic expression such as painting, sculpture, interactive performance, or installation, the dialogue between traditional African dances and masquerades, and mostly Western geographical and architectural spaces is the true protagonist of Kemkeng Noah's artistic universe. Since 2021, the artist has been living and working in Brussels (Belgium).
Enquiry for Franck Kemkeng Noah – Angkor Vat Ritual, 2022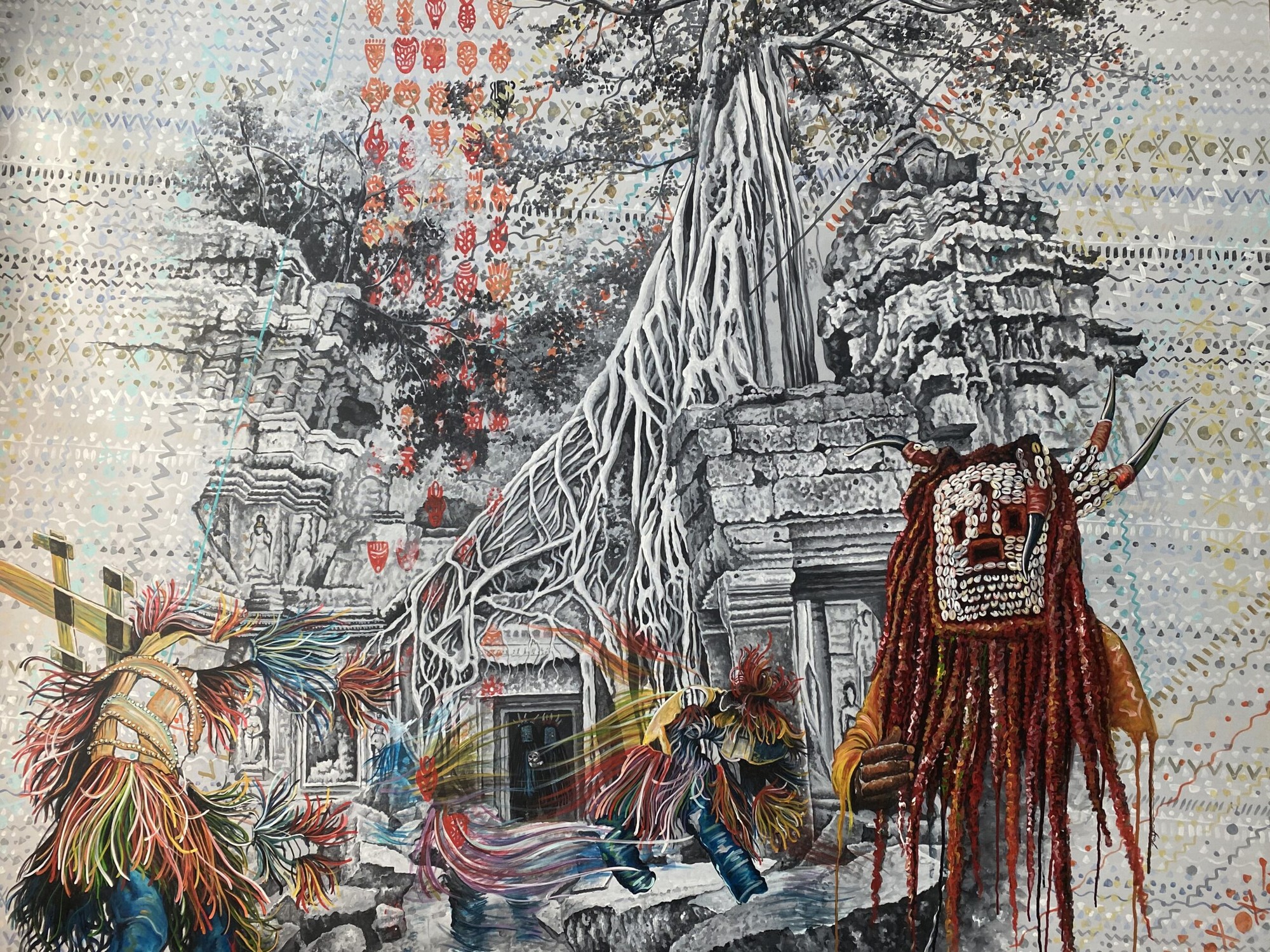 Franck Kemkeng Noah – Angkor Vat Ritual Figures - 2022
160 x 200 cm
Acrylic on canvas