Figures 1852, River Systems of the World

, 2018
Andrialavidrazana's project Figures is organized like atlases, both personal and collective, bearing witness to a sensitive and critical approach to displacement, to the discovery and understanding of territories, cultures and, more broadly, the human experience.
By assembling fragments of images from different eras such as old maps, banknotes, record sleeves, Andrialavidrazana questions the mutations of our time, addressing the notions of identity, otherness, cultural mixing.
Figures is a work full of allusions and poetry that invites us to dream and escape, in which freedom and imagination merge.
Enquiry for Figures 1852, River Systems of the World, 2018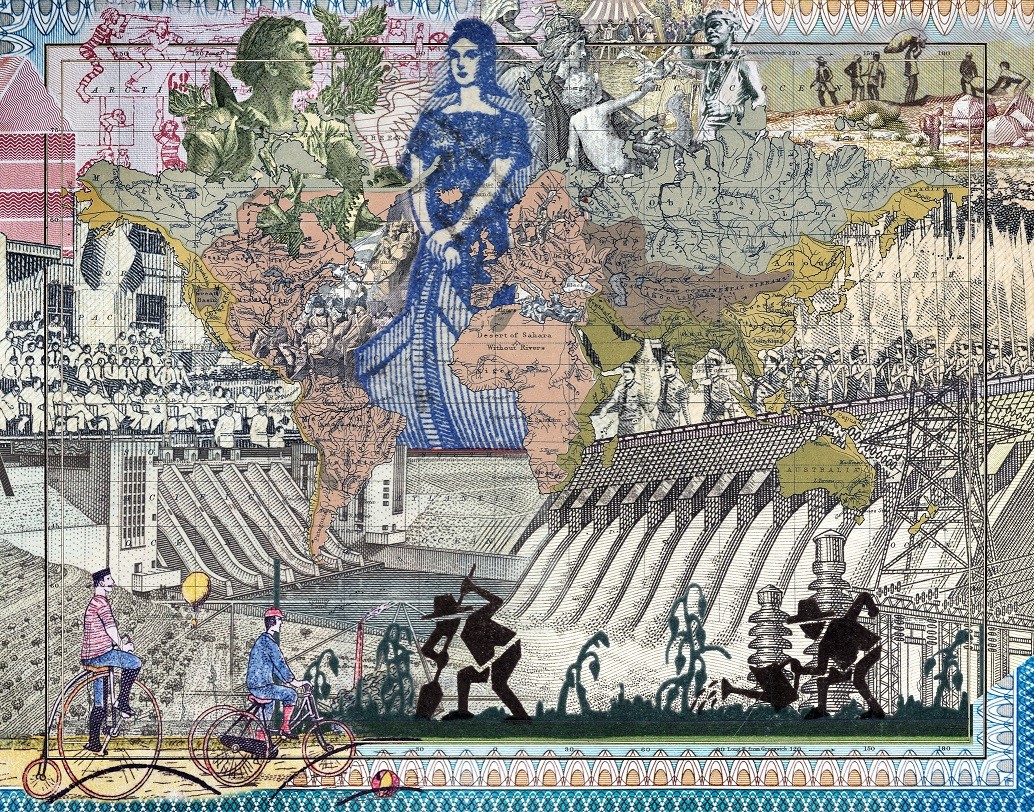 Figures 1852, River Systems of the World Figures - 2018
110 x 140 cm
Ultrachrome Pigment Print on Hahnemühle Photo Rag, Ultra Smooth