Malala Andrialavidrazana
Born and raised in Madagascar before settling in Paris at the age of twelve, Malala Andrialavidrazana fuels her practice by moving from one land to another. By way of the photographic medium, she interrogates barriers and interactions within cross-cultural contexts, thoughtfully shifting between private spaces and global considerations to explore social imaginaries. Over time, she has invented a language whose approach is resolutely turned toward history, while simultaneously evidencing a profound engagement with contemporary issues and developments. Based on extensive in situ as well as bibliographic and archival research, her visual compositions open up the possibility of alternative forms of storytelling and history-making.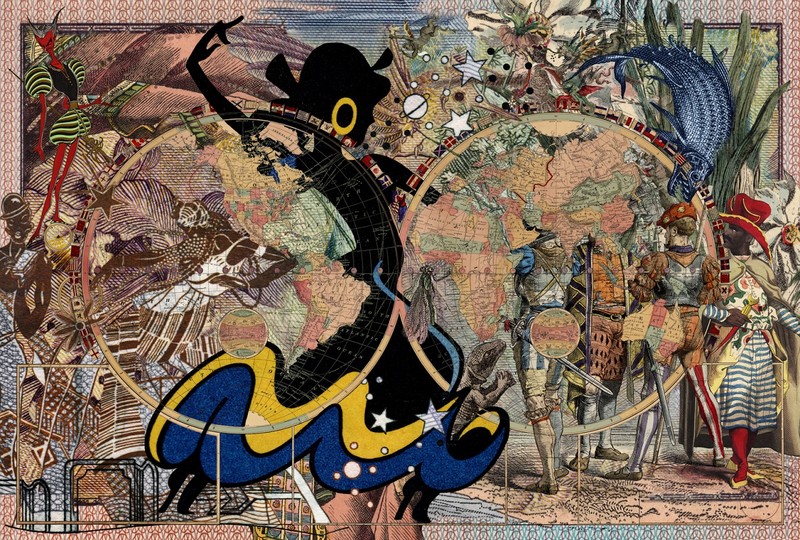 AWARDS, EDUCATION & PATRONAGE
Ambassador of the Parisian gallery space of the Fondation H – dedicated to the African continent's culture, 2020.

Jury member, Terra Foundation for American Art, Summer Residency in Giverny, France, 2019.

Senior Artist Advisor, Terra Foundation Summer Residency in Giverny, France, 2018.

BodyCake Research & Production residency, Kalmar Konstmuseum / Designarkivet / The Glass Factory, Sweden, 2018.

Patron of the Prix Célimène – Creativity Award for Women, Reunion Island, 2018.

Jury member of democraSEE 2, Award for Contemporary Southern African Photography, South Africa, 2018.

Jury member of the Francophonie Award for Photography, Ivory Coast, 2017.

Artist mobility grant, IFAS, 2014.

Artist residency, Institut Français / National Art Council of South Africa, 2012.

Mobility grant, Culturesfrance / Institut Français of Tel-Aviv, 2007.

Nominated for the KLM Paul Huf Award, 2007.

Prize winner of the HSBC Foundation for Photography, 2004.

Grant for installation from the DRAC IDF, 2004.

Architect DPLG, Graduated from the École Nationale Supérieure d'Architecture de Paris La Villette, 1996.
EXHIBITIONS, FAIRS & FESTIVALS
2022
2021
2020
2019
2018
2017
2016
2015
2014
2013