Victor Olaoye – Ibeji (Twin)

, 2022
Victor Olaoye born in Ogun state Nigeria uses local dye and acrylics on canvas to create his enticing figures in honor of black figures and African culture into a place of pictorial tradition of portraits and figurative compositions. He is inspired by the revival of Adire textile emblematic of his Yoruba culture to explore the relationships between ethnic identities and culture in context of a globalized world.
Perpetuating the ancestral techniques of tie and dye it reveals to the artist an incredible wealth of individual expression. Victors' figures are enticing in their lucidity. The flowers on the skin of the paintings are like tattoo embedded on the black skin which serves as a symbol of identity, sense of reminder of ones origin, communicating the concept of coming from a place where specific plants grow, for the artist it serves as a reminder to his home having lived in a family farm with lots of flowers around him, these flowers are a symbol of nature and beauty, a symbol of love and life. Something to be cherished and cared for. The artists subjects are people around him capturing their essence in his paintings as a symbol of honor to black Identity and African culture.
Victor studied at the Obafemi Awolowo University (Ace, Ondo). He was awarded Overall winner of Life in my City art festival (Limcaf 2019), Rele young contemporary 2020, 1-54 art fair Christie's Paris (April 2022), Loux de Textile Galerie Chauvy Paris (April 2022).
Enquiry for Victor Olaoye – Ibeji (Twin), 2022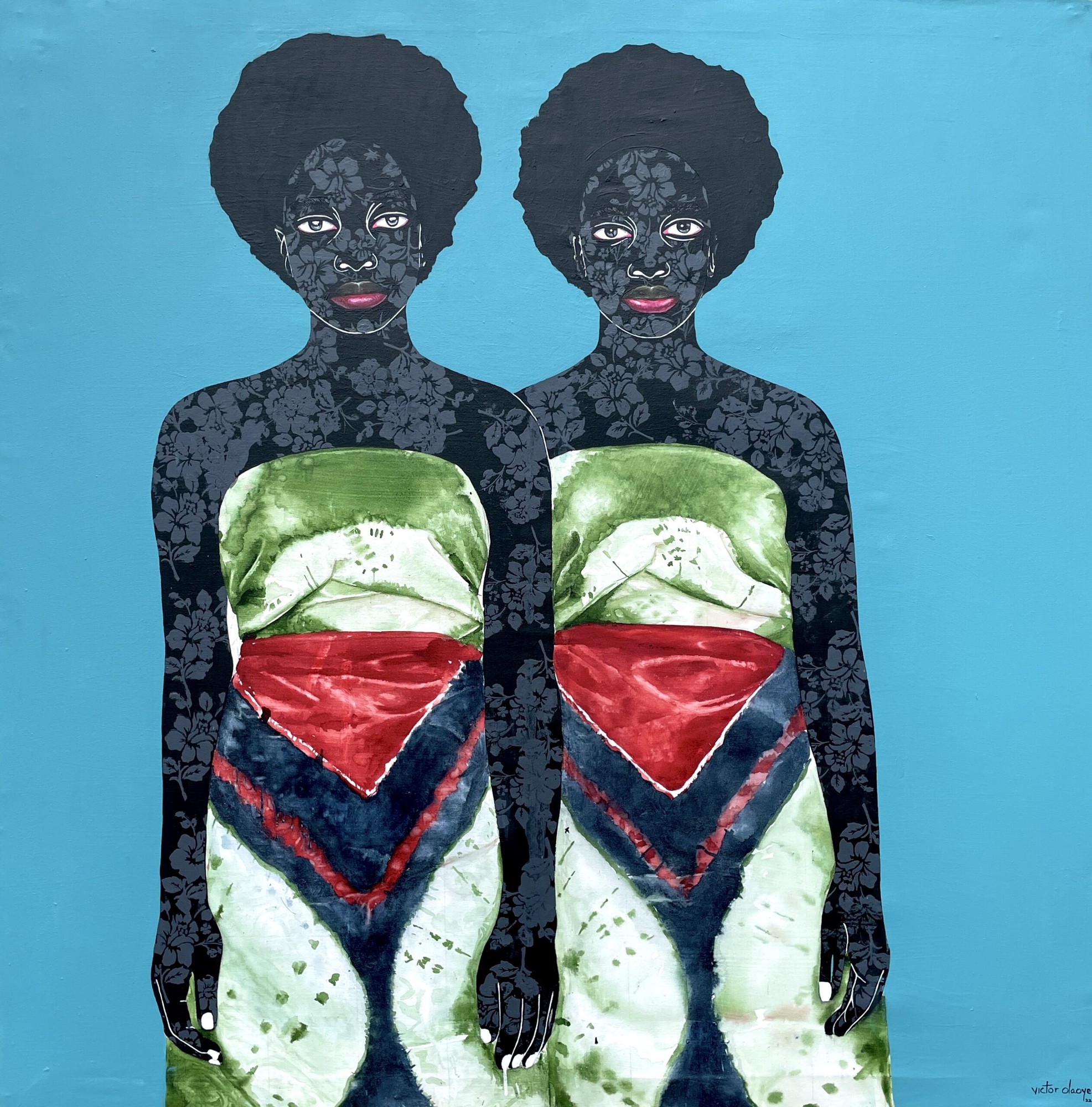 Victor Olaoye – Ibeji (Twin) Figures - 2022
121 x 121 cm
Local dye and acrylic on canvas