Victor Olaoye – Adesewa

, 2022
Victor Olaoye comes from a long line of traditional Adire local fabric practices. Following the traditional artistry, he graduated with B.A.(ED), Obafemi Awolowo University (Ace, Ondo) Nigeria in 2019.
Working predominantly in local dye, acrylics and traditional techniques, Victor is known for his technique of painting the fabric with the exact materials of which it was made (Adire) which shows the richness and beauty of his culture. His works explores relationships, identity and transferred energies between human bodies and worn clothing.
Drawing inspirations from his culture and people he captures the personality and form of the wearer transferred into clothing testifying of their emotions. His intentional erasure and bold dark silhouette with printed flowers raises questions around politics of clothing and its role in constructing human identity.
Victor's works have been featured in prominent publications such as Thisday Newspaper, Vanguard, The nation and the Guardian in 2019.
In 2020 he participated in the inaugural edition of Rele Arts Foundation's young contemporary Bootcamp and the following year was selected as part of the Rele arts Foundation young contemporary.
Enquiry for Victor Olaoye – Adesewa, 2022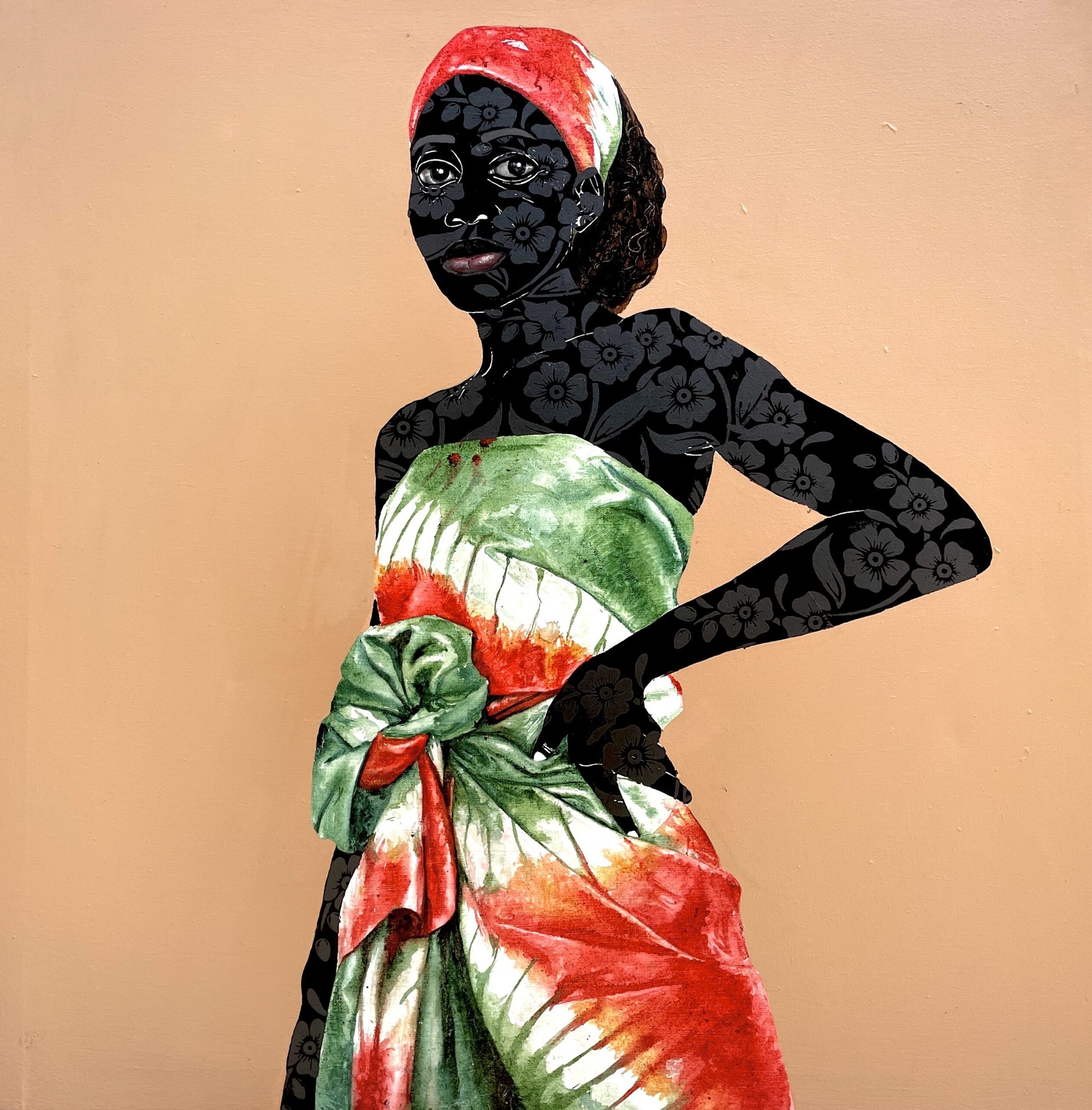 Victor Olaoye – Adesewa Figures - 2022
91 x 91 cm
Local dye and acrylic on canvas