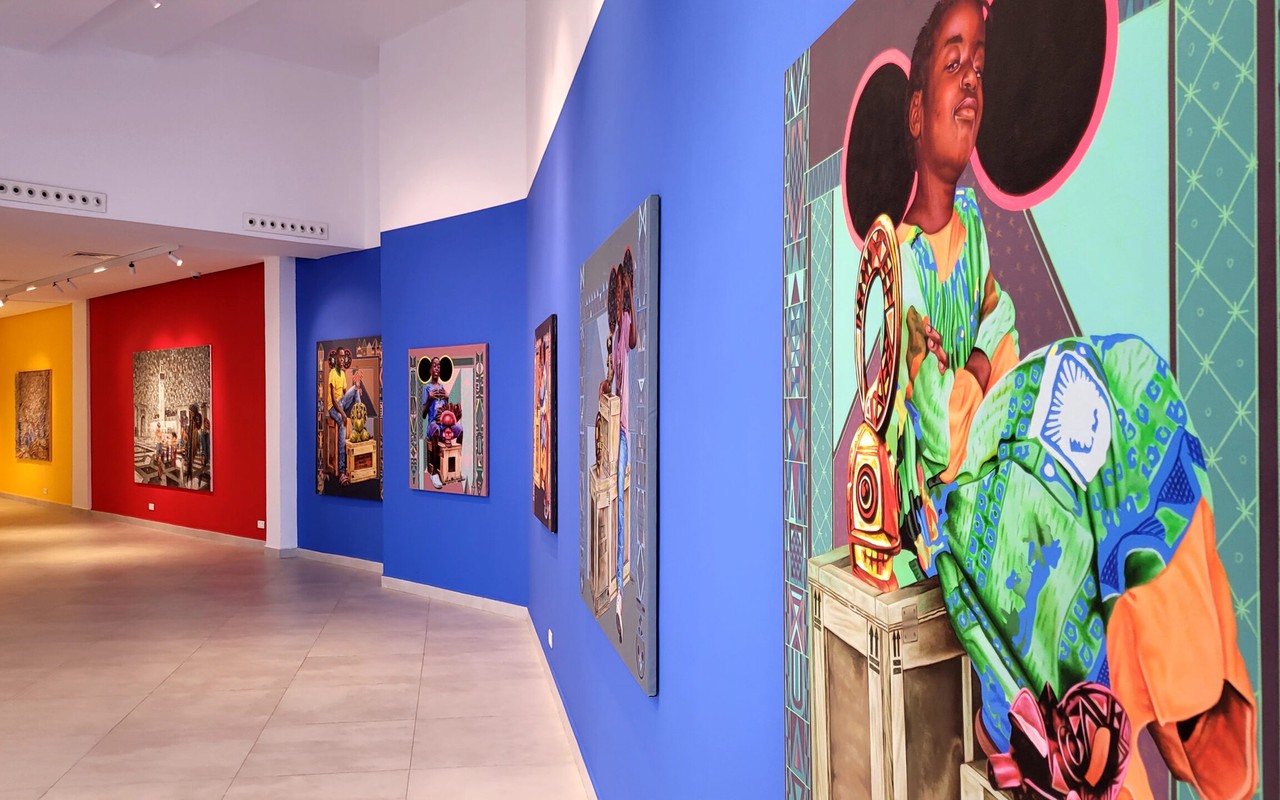 Art is Child's Play
Place
Casablanca, Casablanca-Settat, Morocco
Place
Casablanca, Casablanca-Settat, Morocco
About
Discover the collective exhibition that presents for the first time in Morocco a selection of works by artists Claire Marboeuf, Dieudonné Djiela Kamkang, Rhama Lhoussig, Franck Kemkeng and Amadou Opa Bathily and invites us to an immersion in African Art through our children's eyes.
While the place of education is more than ever at the heart of the objectives of the continent and Morocco, African Arty highlights the link between Art and the Future by presenting the importance of Art in childhood.
Each artist at the exhibition gives his perception of the relationship to education, history and transmission between generations.  Inspired by Mali, Cameroon, Ivory Coast and  Morocco, the exhibited artists intertwine in a lively and coherent whole, addressing this subject  by putting the little ones at the  center of their creativity  open a breach of innocence in a world that would benefit from much more inspiration from childhood.
Staged in the magnificent space of the Art Deco-inspired American Arts Center, the works will dialogue in a colorful and vibrant scenography that will reason with the summer lightness and cheerfulness of childhood.