Chiderah Bosah | Artist
Chiderah Bosah Samuel is a self taught contemporary visual artist whose flair for art incepted at a very tender age of replicating -with pencil on paper- any visual figures he found in books and comics. This early and random interest in art eventually metamorphosed into a full-fledged career for this Port-Harcourt based Nigerian visual artist.
Growing up in Africa, and with the common narrative incumbent on a typical black person, Chiderah had always wanted to communicate these everyday experiences- the struggles and blessings- from his own standpoint. This longstanding desire thereby transitioned him from merely commissioning portraits in his early career to firming purpose for his art in the year 2017 to date. Using it as an outlet to express himself and being a voice of the people.
Currently exploring the medium of oil on canvas, his genre of art spans across figurative representation, simplified realism and portraiture, employing them as a means to mostly depict the resilient lives of Africans in the motherland.
The singularity in Chiderah's style of painting is the pronounced use of calm and pale hues to consummate his peculiar niche.
Chiderah Bosah's works have been exhibited in some major fairs across Africa, Europe and New York. Also, having already made features and couple of headlines on notable blogs, Chiderah is still so much in the process of exploring, learning and getting better.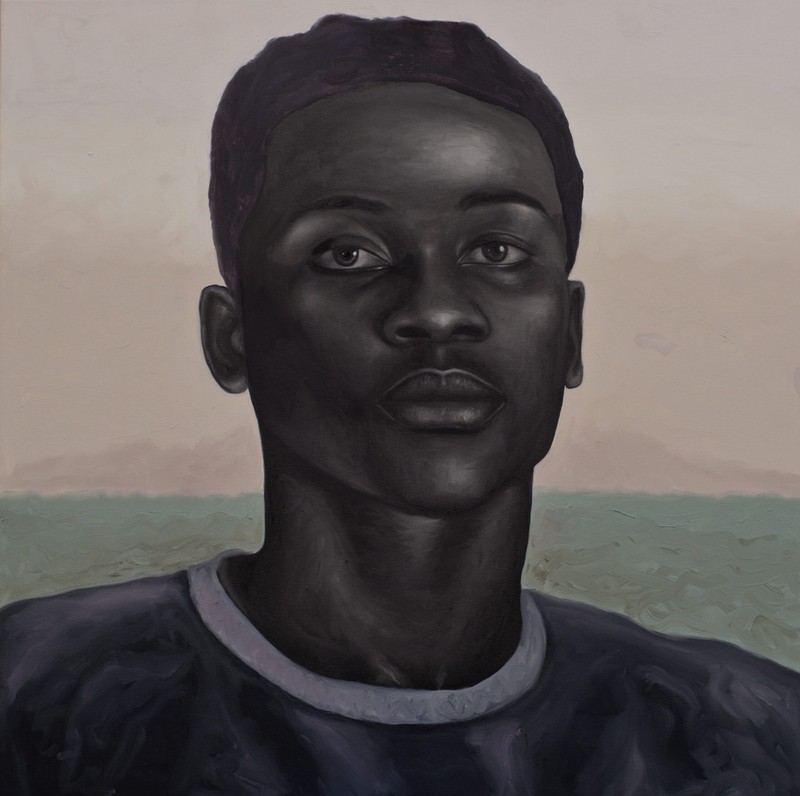 2022
1-54 Paris with African Arty
Investec Capetown Art fair with Christopher Moller, SA
2022
"Intersecting Identities" Group show with Arushi Gallery, LA
2021
Untangling the perils that tangle us, Group show with Koppel Projects, Kanbi Projects & Art Council, London.
2021
1-54 Art Fair, New York with Gallery 1957.
2021
Emergence, Group show with Christopher Moller SA
2021
Stop, Listen! Group show, CFHill, Stockholm, Sweden.
2020
"COLLECTIVE REFLECTIONS", Gallery 1957, Accra, Ghana
2020
"LIMINALITY IN AN INFINITE SPACE", African Artists Foundation,
Lagos, Nigeria.