Tsoku Maela
Tsoku Maela is a South African interdisciplinary autoethnographer working on photography and motion picture mediums. His conceptual bodies of work navigate the human condition through the body, psyche and environment and are influenced by other artists such as Samuel Fosso, David Lynch and Frida Khalo.
Maela rose to prominence for his widely documented "Abstract Peaces" self-portraiture series (2015), which studied and reflected on a subject at different states with their mental illness - challenging stigmas surrounding issues of the mind. The Limpopo-born, Cape Town-based artist has exhibited at 1-54 Contemporary Art Fair, LagosPhoto Festival, AKAA(Also Known as Africa), PULSE Art Fair and Africa Foto Fair.
The interdisciplinary nature of his practice has seen him present talks at health conventions at the University of Witwatersrand and the University of Global Health Equity (Rwanda) - while also showing work with student bodies at Harvard Graduate School of Design and Ljubljana University Medical Centre (Slovenia). He has also contributed to The Lancet Psychiatry and Sociological Review journals.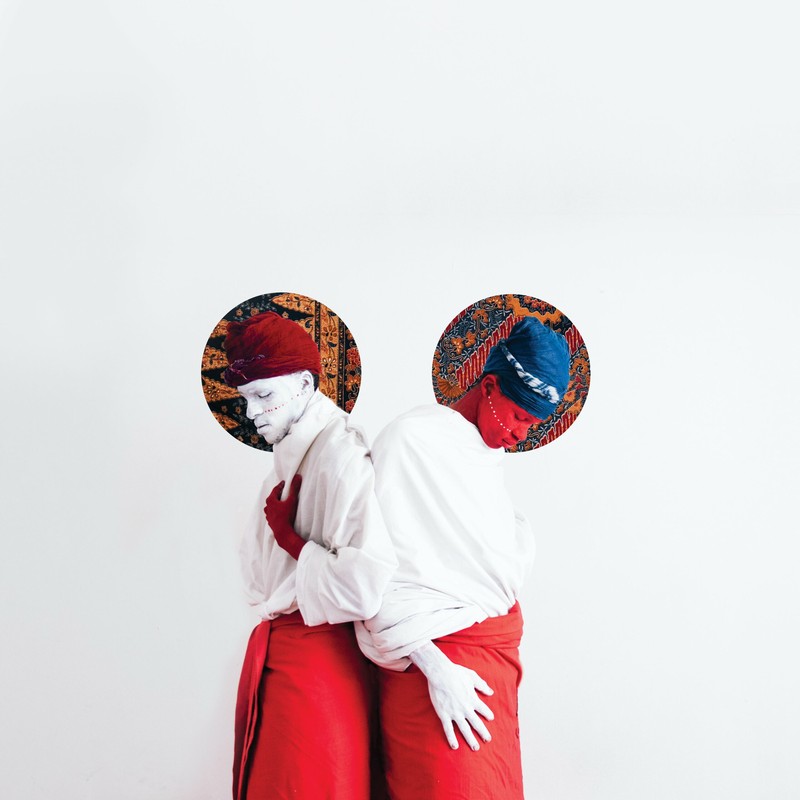 Exhibitions
2014 – Boom! Baby group exhibition: Young Blood beautiful life Gallery, Cape Town
2014 – Month of Photography group exhibition and talk: Mogalakwena Gallery 2015 – Mass is art group exhibition: Pan African Market, Cape Town
2015 – Cape GRID International Photography Bennial: Castle of Good hope, Cape Town
2015 – Broken Things: A story of self-love: Solo Exhibition, 99 Loop Gallery 2016 – Barongwa: I am that I am: Solo Exhibition, 99 Loop Gallery
2016 – Rituals, LagosPhoto Festival, Nigeria (Broken Things)
2017 – Photo17, solo, Directors selection (Broken Things), Zurich
2017 – Turbine Art Fair, Lizamore and Associate Gallery
2017 – 35 years: Trailblazers group exhibition, Lizamore & Associates gallery 2017 – FNB Joburg Art Fair, group exhibition with Ablade Glover & Tony Gum, Christopher Moller gallery
2018 – ICT Cape Town Art Fair, group show with Neo Matloga, Ablade Glover
(including Andrew Solgado Solo)
2018 – No More clichés, please, solo. Lizamore & Associates gallery
2018 – In Silva group exhibition (including: Gina Waldman, Diane Victor, Anastasia Pather), Kalashnikov gallery, Johannesburg.
2018 – Appropriate, PULSE Art Fair, Art Basel, Miami- Christopher Moller gallery 2019 – In Silva, KKNK Festival, Oudtshoorn
2020 – Heart & Mind, Silvermine Arts center, New Canaan, Connecticut
2020 – Je Sais Pourquoi Chante L'oiseau en cage, Montreal, Quebec
2020- Photo London fair (Digital)
2020 – AKAA (Also Known as Africa) art and design fair, Paris
2021 – London Art Fair (Digital), African Arty
2021 – Art Market Budapest w/ Christopher Moller
2022 – 1-54 Contemporary Art Fair, Paris, w/ African Arty
2022 – 'Stories we should tell', Harvard Graduate School of Design
2022 – Africa Foto Fair, MuCAT, Côte d'Ivoire
Talks
– "The language of crazy", State of Dis-ease: A transdisciplinary workshop on South African health and Illness presented by JIAS , University of Witwatersrand (2019), curated by Dr. Beth Vale
– Strauss & Co Masterclass: Using Photography to document the future -Tsoku Maela in conversation with Richard Ndimande. Strauss & Co (2019)
– Mental health stigma discussion with Sarah Agatoni, Hamwe Festival (Rwanda), University of Global Health Equity (2020)
– Dagmar Van Weeghel and Tsoku Maela in conversation with Dr. Amanda Maples (curator of African Art North Carolina Museum of Art), AKAA art design fair (2020)
– Exploring identity through photography: Diane Smyth in conversation with Jane England, Adjoa Armah and Tsoku Maela, Photo London (2021)
– Masculinity, Mental health & Creativity: A conversation with Tsoku Maela and Abbas Zahedi. Chaired by Sai Murray. Hosted by Healing Justice London (2021)
Awards
Standard Bank Rising Star Award: Media & Marketing (2016)
CAP Prize shortlist 2016 & 2019
Movement: Art for social change/racial justice, 3rd place (Chicago, Illinois), 2021
The Lancet Psychiatry Cover Artist, 2022 (London)